Free AI Blog Writer - Build Entire Blog in One Place
Write Blogs for Free - No Credit Card Needed, Plagiarism-Free
based on 1000+ reviews
AI for Bloggers to Generate Compelling Posts in a Flash that ranks #1 on Google
Blog content benefits from top quality, and it's not without reason. Save time and money with AI Blog Generator, which includes ready-made images, an outline, and structure. Polish it with your own logos, images, and ideas if needed. Provide your audience with valuable content without spending extra effort, and rank high!
How to Use the AI Blog Generator from Texta
Say goodbye to writer's block and time-consuming content creation with our cutting-edge AI Blog Generator!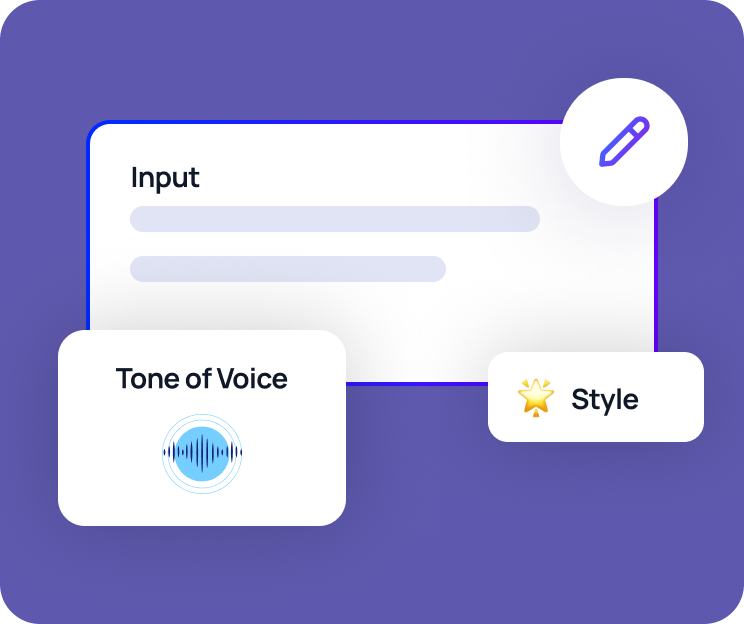 Enter a Topic
Simply enter any topic you have in mind, be it marketing blog articles, cover letters, or any other content you need.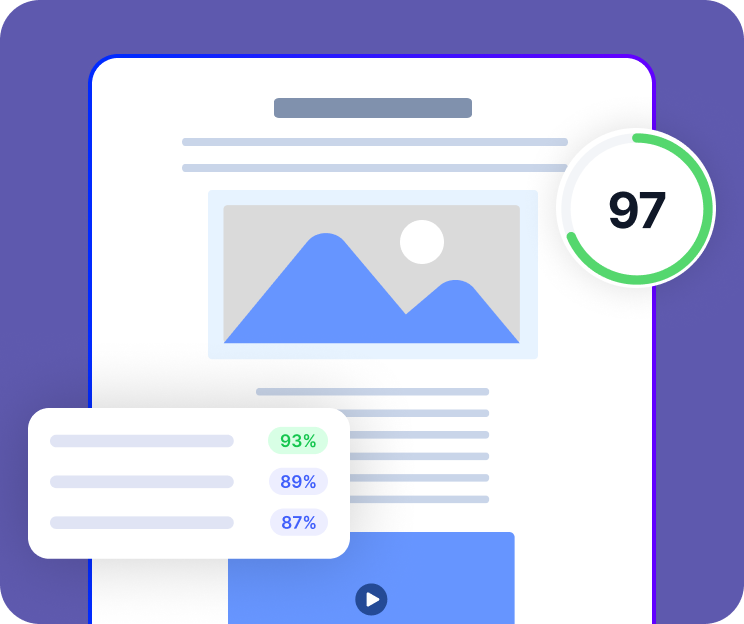 Get ready to use content
Within a few seconds, you can get high-quality, plagiarism-free, and SEO-optimized content that's ready to be published.
Publish your content
Take advantage of the power of Zaps and Texta to automate your workflow and maximize your efficiency. Save time and boost your conversions.
Generate How-To Blogs, Listicles, Blog Ideas. Checkout Best Blog Ideas
Rocket Your Efficiency with Texta
Boost writing speed, streamline web navigation, and enhance communication with Texta's AI-powered tools for optimized productivity and efficiency.
Users of Texta have reported a boost in their productivity and success rates.
90%
Reduced time spent on initial drafts
60%
Increase the click-through rate
3.2x
Return on investment using Texta
You Asked.
We Answered.
The answers the most frequently asked questions.
Is the Article Writer template free like the other short-form blog templates?
The Article Writer is completely fresh and available at no cost! It allows you to create every section of your articles, starting from the introduction to the conclusion, in less than a minute. Your content is automatically saved, and you have the option to modify the generated results, copy and paste them onto a website, or even publish them directly online. You'll no longer need to juggle various templates for different sections of your articles!
Who is the AI content writer for?
Texta's AI content writer is designed for creators, marketers, small enterprises, agencies, marketing groups, and individuals seeking to streamline their writing processes and expand their marketing efforts. It assists in generating and revising content more efficiently, enabling the creation of high-quality, distinctive content that differentiates itself. This becomes particularly valuable in situations of time constraints or when there's a shortage of resources to bring in a permanent copywriter.
What can Texta.ai write for you?
Utilizing our AI writer, you have the option of selecting from a wide array of many templates, facilitating the swift creation of both extensive and concise content. The extensive content generator enables the composition of complete blog posts with minimal input of ideas. Meanwhile, our compact content generator empowers you to craft text for a wide range of purposes, encompassing brand and product descriptions, social media captions, YouTube titles, Google advertisements, SEO content, and more. Furthermore, with Texta's AI writer, you can perform a plagiarism check to guarantee the authenticity and uniqueness of your content.
Can I use the AI writer with a free account?
Texta's AI content writer is accessible to all our users, including both those on the free and paid tiers. Nevertheless, there are constraints imposed on the quantity of text that free users can generate each month. For free accounts, the limit is set at 2,000 words per month. Conversely, paid accounts offer the flexibility to produce anywhere from 300,000 to 1,200,000 words under our 'Pro Max Plus' plan. To explore the full spectrum of our pricing plans, please visit our pricing page.
What is your refund policy?
We provide a "7-day-trial" with full access and free option with limited features for our users, enabling them to experience Texta's fundamental features and make an educated choice. Regrettably, we do not have a refund policy in place. If you find your current plan unsatisfactory or require a modification, you have the option to either switch to a lower-tier plan or temporarily suspend your subscription to prevent future charges
Generate Creative Articles To Engage Your Audience
Boost your sales & keep your audience engaged by writing 10x faster.