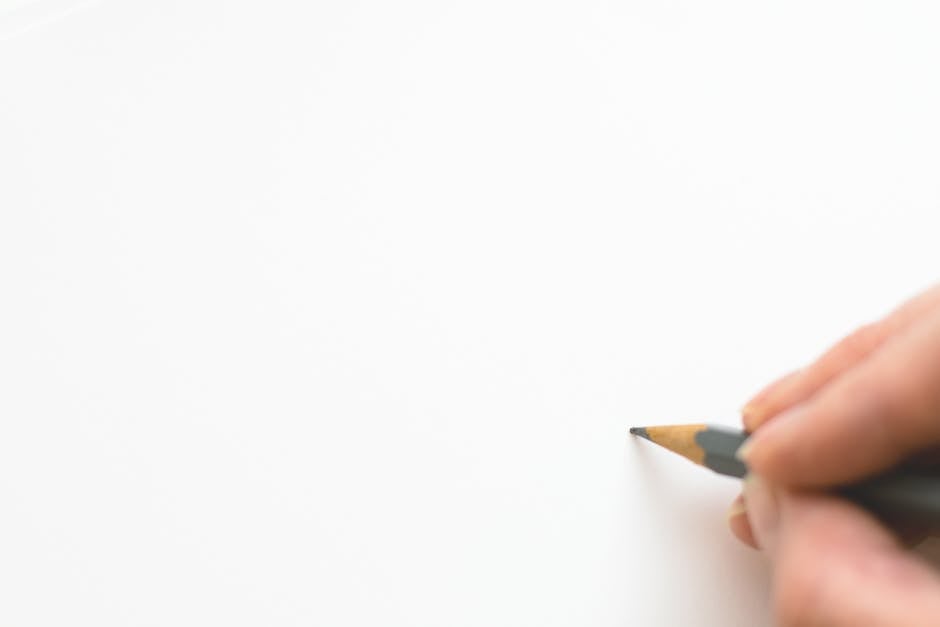 How to Know If Content Marketing Is Right for Your Business
Photo by Lum3n on Pexels
Disclaimer: This article was generated by Texta.ai and shows the potential of AI-powered writing.
Try the free trial now to see how easy it is to generate articles.
Content marketing can be a great way to attract new customers and grow your business, but it's not right for everyone. How do you know if it's right for your business? Keep reading to find out.
What Is Content Marketing.
Benefits of Content Marketing.
Content marketing is a strategic marketing approach focused on creating and distributing valuable, relevant, and consistent content to attract and retain a clearly-defined audience — and, ultimately, to drive profitable customer action.
Content marketing isn't about selling; it's about providing value for your customers or clients. When you provide value, you build trust. And when you build trust, you create relationships. These relationships eventually lead to conversions – whether that means a sale, a subscription, or whatever else is the desired outcome.
There are many benefits of content marketing, including:
Generating leads: Creating valuable content helps you attract visitors to your website or blog, which can then be converted into leads for your business.
Building brand awareness and credibility: By producing high-quality content on a regular basis, you can increase your brand's visibility and build credibility with your target audience.
Nurturing relationships with customers: By providing helpful information that solves problems or answers questions, you can establish yourself as an industry expert and thought leader in the eyes of potential and current customers. This will help you build strong relationships with them, making them more likely to do business with you in the future.
Increasing website traffic: Quality content helps improve your search engine ranking, which in turn drives more traffic to your website or blog.
How to Know If Content Marketing Is Right for Your Business.
Is the Content Relevant to Your Industry.
Content marketing is not a one size fits all solution and the content you produce should be relevant to your specific industry. There are a variety of ways to determine if the content you want to create is relevant to your industry. One way is to consider if the content will appeal to your target audience. If you are in a B2B industry, your target audience may be other businesses or decision makers within businesses. The content you create should provide value to this target audience and help them make better decisions. Another way to determine if content is relevant to your industry is by considering if it is timely and topical. Topicality can be achieved by creating evergreen content that will be relevant for years to come, or by being timely and producing content that covers hot topics in your industry that are likely to generate interest and engagement from your target audience.
How to Implement Content Marketing.
Develop A Strategy.
The first step to implementing a content marketing strategy is to develop a plan. This plan should identify your goals, target audience, and the channels you will use to reach them. Once you have developed your strategy, you can begin creating and curating content that aligns with your goals.
If you're wondering whether content marketing is right for your business, ask yourself these three questions. First, is the content relevant to your industry? Second, does content marketing fit your brand? And third, are you ready to make a long-term investment?
Content marketing can be an extremely effective way to reach your target audience and build a loyal customer base. But it's not right for every business. If you can answer yes to the three questions above, then you're on the right track.
Implementing a successful content marketing strategy takes time and effort. But it's worth it. Develop a strategy, identify your target audience, choose your content channels, and establish a content creation process. Then sit back and watch as your business grows.
‍‍
‍
No Responsibility Disclaimer for AI Blog Writer
The articles on texta.ai are generated by an AI-powered article writer and are for demonstration purposes only. Texta.ai does not endorse, condone, or take responsibility for any content on texta.ai. Please use caution when reading articles on texta.ai and always consult with a trusted source.
By using texta.ai, you understand and agree that Texta.ai is not responsible for any content on the site, and you use the site at your own risk.
Texta.ai may contain links to external websites. Texta.ai is not responsible for the content of external websites and you use any external website linked from texta.ai/user-articles at your own risk.
Thank you for using Texta.ai.
The first 7 days are on us
Full access to all writing tools